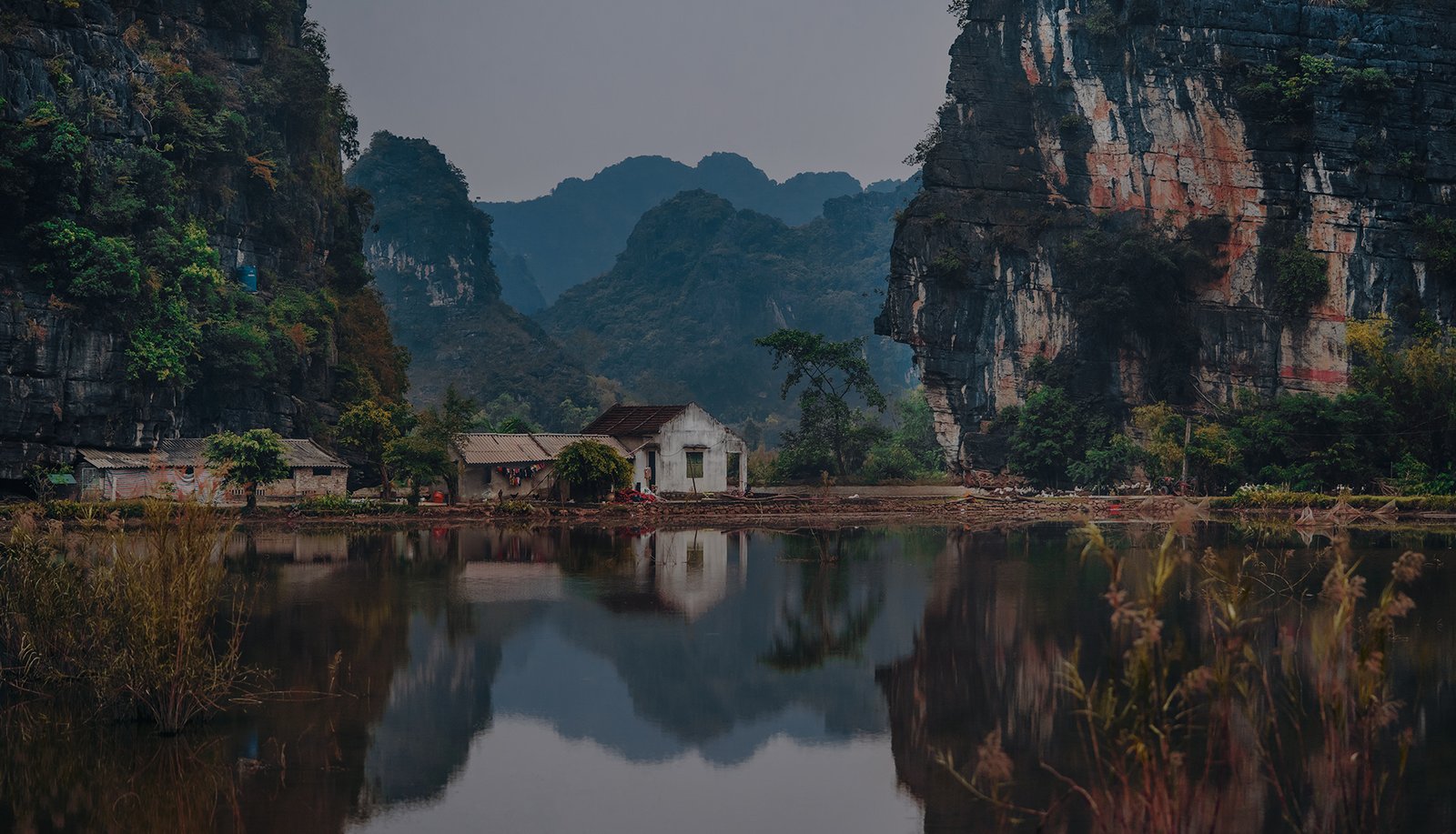 Vietnam
Design your trip with a local travel agent based in Vietnam
send a general inquiry by clicking 'Create my Trip.'
Create my Trip
Vietnam
From the calm to the chaotic and the ancient to the innovative, Vietnam is a veritable melting pot of unique experiences. Whether you're hoping to take in ancient temples, vibrant cities or sublime natural beauty, a tailor-made Vietnam tour will provide it all. From backpackers on a budget to once-in-a-lifetime adventure seekers with cash to splash, a Buffalo Tour will be designed to suit you. Travellers can choose to visit the hustle and bustle of Hanoi with its wide tree-lined boulevards; head to Hoi An (the tailoring capital of the country) to pick up a bespoke suit for a fraction of the usual cost; or stop off at the frenetic Ho Chi Minh city to experience some of the finest foods and smartest restaurants around.
General Information
Population: 90.5 million
Capital City: Hanoi (6.5 million)
People: 53 ethnic minorities
Language: Vietnamese
Currency: Vietnam Dong (VND)
International Dialing Code: +84
People, History & Culture.
It's major cities are rapidly transforming thanks to an influx of foreign investment and the emergence of a market-based economy. This sprint into the modern age has lifted millions out of poverty. Vietnam now has the fastest growing middle class in Southeast Asia. Most of Vietnam's population lives on or near the coast where many of the largest cities are located.
One of Vietnam's strengths as a travel destination is its people. Chatting with Vietnamese is an incredibly rewarding way to immerse yourself in the country's diverse history and culture. By nature, Vietnamese people are energetic, direct and enjoy having a laugh, typically over a cup of Vietnamese coffee, iced tea or the locally brewed Bia Hoi -Vietnam's famously inexpensive draft beer. A strong emphasis is placed on family and Confucian traditions. Most Vietnamese maintain a strong sense of obligation to spend holidays and festivals with relatives.
Destinations, Tours & Hotels
Hanoi
A Southeast Asian country on the South China Sea, Vietnam is renowned for its exotic beaches, enticing culture and heritage, Buddhist pagodas and the mesmerizing Halong Bay — one of the new 7 Wonders of Nature. In addition to its regal nature, Vietnamese cuisine is also known as one of the best food in the world. The Vietnamese coffee is also a force to be reckoned with. On lazy balmy afternoons, you can spend time in a local cafe sipping delicious coffee and engaging in a game of people-watching.
Hoi An
A charming, quaint historical town, Hoi An was one of the most important trading ports that connected Asia and Europe during the 16th and 17th centuries. Today, it still maintains its rustic charm.
Ho Chi Minh
Ho Chi Minh City (formerly Saigon) is famous for its French colonial landmarks, Sa Pa is famous for its mountainous terrain for avid trekkers, while Nha Trang is a gorgeous resort city that is popular for its beaches, islands and marine reserve.
Hue
Pronounced as 'hway', this central Vietnam city was the seat of the Nguyen emperors and was the nation's capital from 1802 to 1945. The city's main landmark would be its 19th-century Citadel, surrounded by a moat and thick stone walls.
Recommended Tours
Cruise along Ha Long Bay
The UNESCO World Heritage Site of Ha Long Bay is one of Vietnam's most famous sights. Dotted with 1,600 limestone islands and islets that spans across an area of 1,500 sq/km, Ha Long Bay is simply a mystical site!
Crawl through the Cu Chi Tunnels
The Cu Chi Tunnels are basically a network of more than 120 kilometers of tunnels, which were first built around 1948 when the Viet Cong were fighting the French. Today, the tunnels have been converted into a huge war museum, offering visitors a sneak peak at the underground life of Viet Cong-era soldiers.
Experience the Sand Dunes of Mui Ne
Located circa 65 kilometers northeast of Phan Thiet, these massive dunes range in colour from gold to white. You can can rent plastic sleds to slide down the dunes or even catch a gorgeous view of sunset here.
Be drunk with (lots of) coffee
For the coffee lovers, Vietnam is famous for its rich, condensed milk-laced coffee that is highly addictive and satisfying. If you don't have many things planned, you can simply go cafe hopping in the urban district of Hoan Kiem.
Mekong Delta
The Mekong Delta in southern Vietnam offers a vast network of rivers, islands and swamps that are famous for floating markets, khmer pagodas and rustic paddy-planting villages.