Bunga Raya Island Resort, Borneo
Bunga Raya Island Resort is a luxury island villa resort set in a tropical paradise on Gaya Island off the coast of Kota Kinabalu, Borneo.
Combining the two elements Borneo is famous for, rainforests and beaches, Bunga Raya Island Resort serves as the perfect destination for those looking for the best of both natural worlds. The resort consists of 48 timber villas in traditional Bornean architecture overlooking a beautiful, white-sand beach and the tropical rainforest.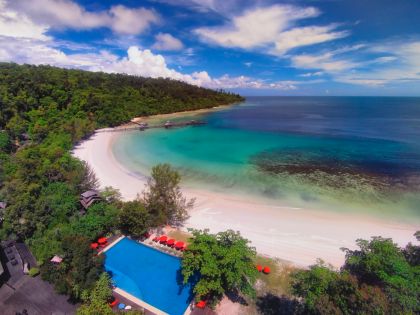 The award-winning Bunga Raya Island Resort is surrounded by pristine rainforest on a secluded and private part of the island.
The resort offers local and international cuisine and the resort can offer one of Malaysia's most exclusive wine selections from their renowned underground wine cellar.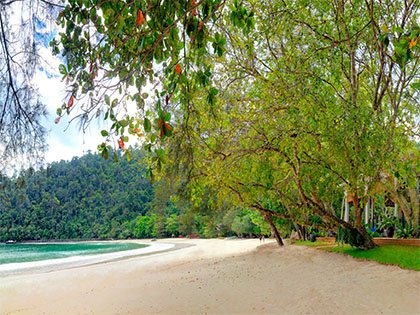 Recreational activities
The resort can offer a long list of activities in the sparkling azure water and rainforest.
Snorkelling and diving in crystal clear waters at amazing coral reefs
kayaking in the azure blue waters
Rainforest trekking through the dense tropical jungle
Zip Line through the rainforest
Canopy Walk in the treetops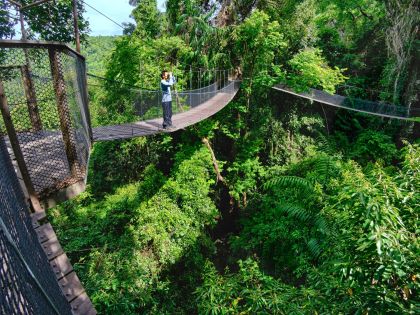 Villas
The most popular villa types are:
Plunge Pool Villa: Large open deck balcony outfitted with a private plunge pool and chairs for lounging. Close to the beach. Villa with one bedroom
Two-bedroom Deluxe Suite: Popular with families. Surrounded by rainforest and overlooking the bay. Comes with a king and twin-sized bedroom and a big balcony.
Superior Villa: Hillside villa with one bedroom. Views of the rainforest.
Deluxe Villa: This villa comes with a living area that can accommodate an additional bed. Rainforest and sea view.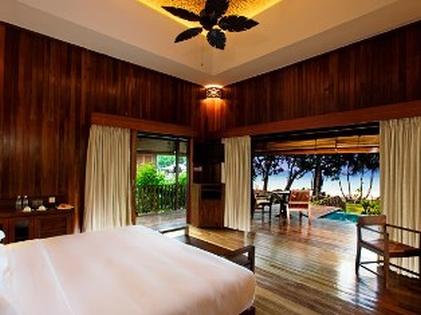 ---
Popular Borneo & Malaysia Holidays