Singapore
Destination Travel Guide
General Information
Population: 5.7 million
Capital City: Singapore
Language: English, Chinese, Malay, Tamil.
Currency: Singapore Dollar (SGD)
International Dialing Code: +65
About Singapore
Singapore is a tiny island state. Its sharing maritime borders with Malaysia in the North and Indonesia in the South.
It is Southeast Asia's most modern city. The city blends Malay, Chinese, Arab, Indian, and English cultures. Its unique ethnic tapestry affords visitors a wide array of sightseeing and culinary opportunities from which to choose.
Singapore is clean, safe, and is considered one of the World's top smart cities. But Singapore is not only new and modern buildings and structures. Singapore is also traditions and Asian culture, and there are many historical and cultural pockets around the city, where you will be taken back in time.
The city has many green areas and anywhere in the city, you will find parks and green areas within walking distance.
There is one religion above all in Singapore and that is food. Singaporeans live to eat and it's a heaven for foodies.
In 2020 Singapore's hawker Culture was officially added to the UNESCO Representative List of the Intangible Cultural Heritage of Humanity. That's how important food is to Singaporeans. It's a must-visit, to go to one of the many hawker centres around the city.
In contrast, travellers can also dine at many restaurants owned by some of the world's top chefs. Singapore is truly a food heaven.
Singapore Airlines and Singapore Airport are both recognised as being some of the best in the world, which helps to make this small island state, a popular stopover for travellers in Southeast Asia. If transiting in Singapore it is highly recommended to stay for at least 2-3 days. Despite being small in size, there are plenty of things to experience in Singapore.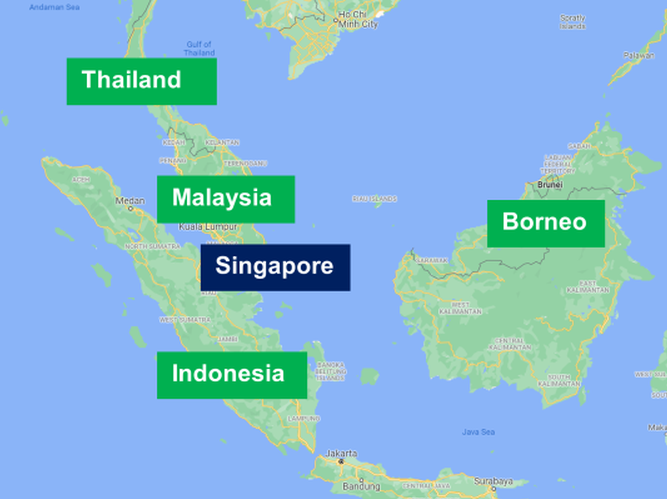 Recommended Tours in Singapore
Gardens by the Bay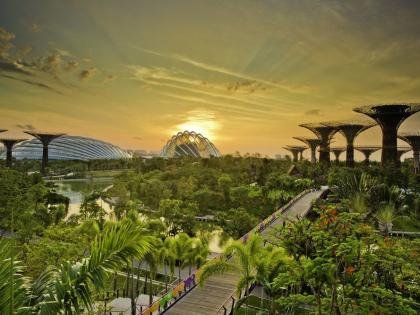 A visit to the Gardens by the Bay is one of the top attractions while in Singapore. The gardens got beautiful plants from around the world. There are both indoor cooled conservatories, and outdoor areas including the Skyway for spectacular views from 22m above ground. Beyond the flora you will also find the Gardens' iconic structures.
---
Sunset Drinks at Marina Bay Sands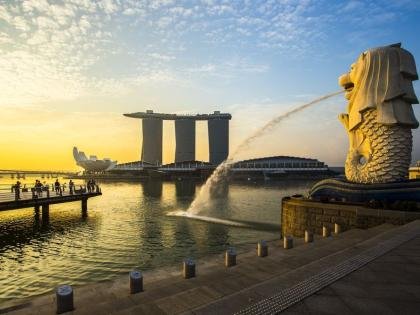 Marina Bay Sands is one of the most famous buildings in the world. Enjoy the sunset and the view over Marina Bay from the top deck shaped like a ship.
---
Botanical Garden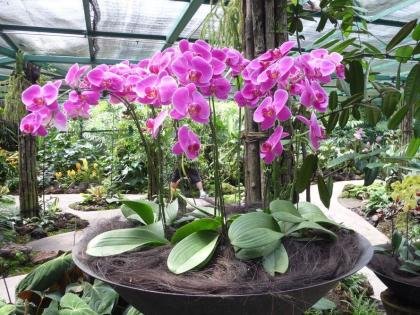 The Singapore Botanic Gardens is a 162-year-old tropical garden. The garden is a UNESCO World Heritage Site. Inside the garden, you will also find the National Orchid Garden with over 1000 species and more than 2000 hybrids.
---
River Cruise

One of the best ways to experience the city at night is from the riverside. Take a cruise at night when the city is most beautiful. Pass by Clark Quay, Boat Quay, Merlion Park and get a good view of Marina Bay Sands and business districts.
---
S.E.A. Aquarium – Sentosa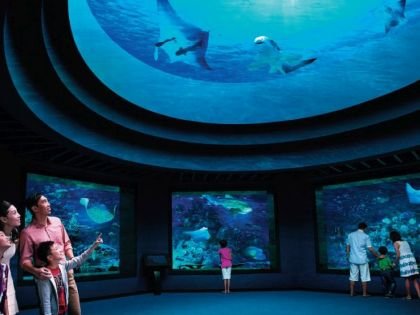 Enjoy more than 100,000 marine animals of over 800 species at the amazing aquarium located at Sentosa Island.
---
Universal Studios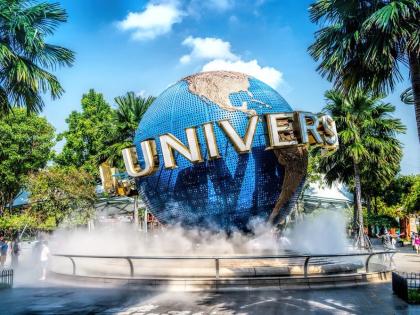 Southeast Asia's first and only Universal Studios theme park, featuring 24 rides, shows and attractions in seven themed zones.
---
Kampung Klam & China Town – Heritage Walk
Get to know about the heritage and history of Singapore when you visit China Town and the old Arab trading area, Kampung Klam.
---
Night Safari

The Night Safari is the world's first nocturnal zoo and is one of the most popular tourist attractions in Singapore. Among the many animals to experience are the White African Lion and Malayan Tiger.
---
Jurong Bird Park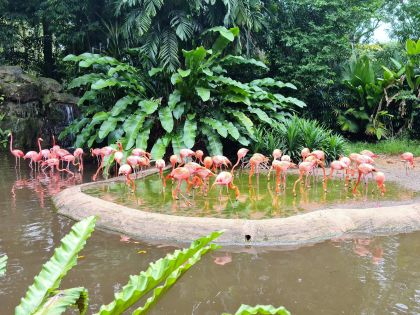 Jurong Bird Park offers a haven for close to 3500 colourful birds across 400 species. The park is famed for its large and immersive walk-in aviaries covering different zones such as African Treetops, Asian Wings and Penguin Coast.
---
Singapore Zoo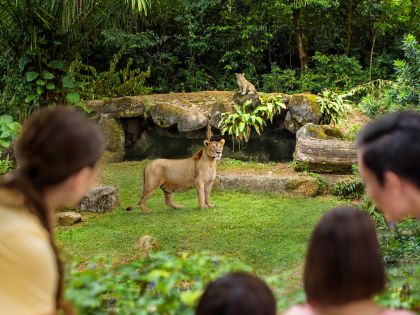 Singapore Zoo is a haven for wondrous wildlife and a must-visit for animal lovers. The zoo is recognised as one of the best rainforest zoos in the world. Singapore Zoo is home to over 2,800 animals including white tigers. The zoo has won a trove of international and local awards.
---
River Wonders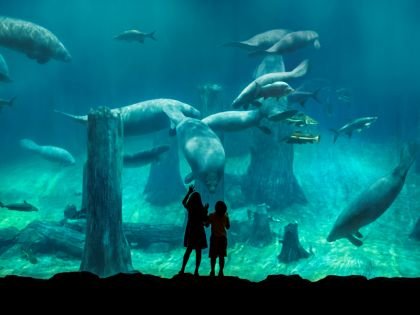 River Wonders is a river-themed zoo and aquarium located in Singapore. The different themed zones are built up around the might river systems around the world.
---
Recommended Hotels in Singapore
Pan Pacific
Renowned for its excellent location, the hotel is within easy walking distance to the city's most iconic sights. This dynamic destination is all yours to explore – from the bustling streets of Orchard Road to the scenic Botanic Gardens.
---
York Hotel
The hotel is strategically located near many top attractions but still sits in a tranquil location on Mount Elizabeth, and within walking distance to Orchard Road, a vibrant shopping, dining, and entertainment district.
York Hotel accommodates bedding for four making it a preferred choice for families. More info about York Hotel 
---
Raffles Hotel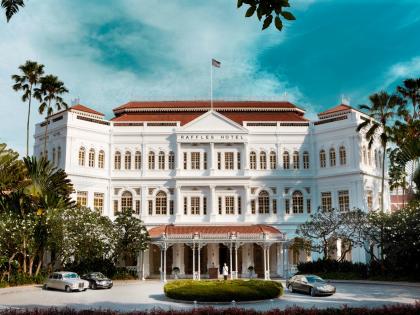 Raffles Hotel is one of the most iconic hotels in the world. Opened in 1887, Raffles Singapore is one of the few remaining great 19th century hotels in the world. Enjoy an original "Singapore Sling", first created at the hotel in 1915.
---
PARKROYAL on Beach Road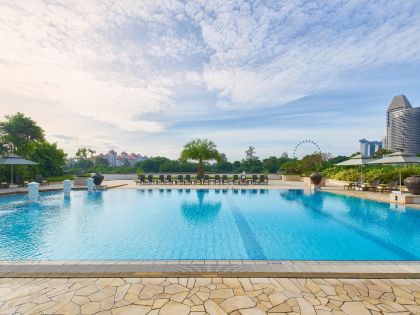 Nestled by Singapore's city centre, PARKROYAL on Beach Road lets you relax in comfort. With hidden gems nearby, you are close to attractions along Bugis, China Town, Kampung Klam and the business hubs.
---
PARKROYAL on Kitchener Road

Stay at one of the best hotels in Little India. Stying at the family-friendly hotel will also give you interesting cultural experiences around the neighbourhood.
---
Hotel Boss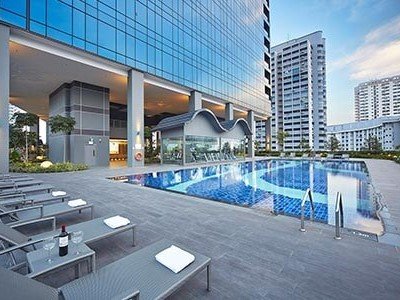 The hotel has a very good location. Close to the nearest MRT station, and 3 km from both the National Gallery Singapore and the waterfront Gardens by the Bay.