Myanmar
Destination Travel Guide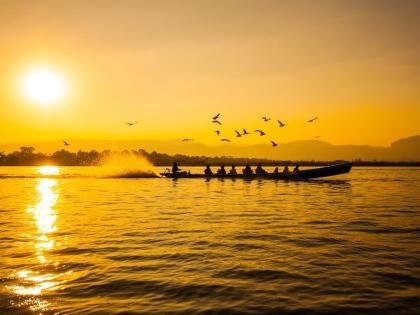 Formerly known as Burma, Myanmar is a Southeast Asian country that borders India, Bangladesh, China, Laos and Thailand. Home to over 100 ethnic groups, Myanmar is home to bustling markets, numerous parks and lakes, and the towering, gilded Shwedagon Pagoda, which contains Buddhist relics and dates to the sixth century. Other must-see visit attractions in Myanmar include the Inle Lake, the serene Ngapali and Ngwesaung beaches, the Mrauk U Ruins, the Golden Rock Pagoda and the Pindaya Caves that houses 8,000 Buddha images from varying time periods. Myanmar is famous for its hot air balloon ride over beautiful Bagan and the Irrawaddy River.
General Information
Population: 54.04 million
Capital City: Nay Pyi Taw (925, 000)
People: Bamar, Chin, Kachin, Kayin, Kayah, Mon, Rakhine, Shan & more
Language: Sino-Tibetan, Austroasiatic, Kra-Dai, Austronesian, Hmong-Mien, Indo-aryan, & English
Currency: Burmese Kyat (MMK)
International Dialing Code: +95
People, History & Culture.
The early inhabitants used agriculture to sustain themselves which remains an important part of the economy today. The Mon are considered to be the first major inhabitants of Myanmar, who settled in the central part of the country during 6 BC and onward. The Nanzhao of China, the original people of Myanmar, emigrated from southern China, today's Yunnan. Myanmar's culture is heavily influenced by Buddhism, the main Bamar people, the Mon people, and the Chinese. The people of Myanmar tend to be very religious and will observe all major Buddhist festivals.
In the countryside, travelers will see plenty of men still wearing longyi. Most women, however, still dress in the traditional skirts and blouses. At the Bogyoke Market in Yangon, visitors can easily get traditional dresses made-to-measure.Travelers should always dress conservatively, especially when visiting Buddhist shrines and temples – no shorts, tank tops or revealing clothing are allowed. Respecting local customs is important in Myanmar and donations at temples are seen as a nice gesture by visitors.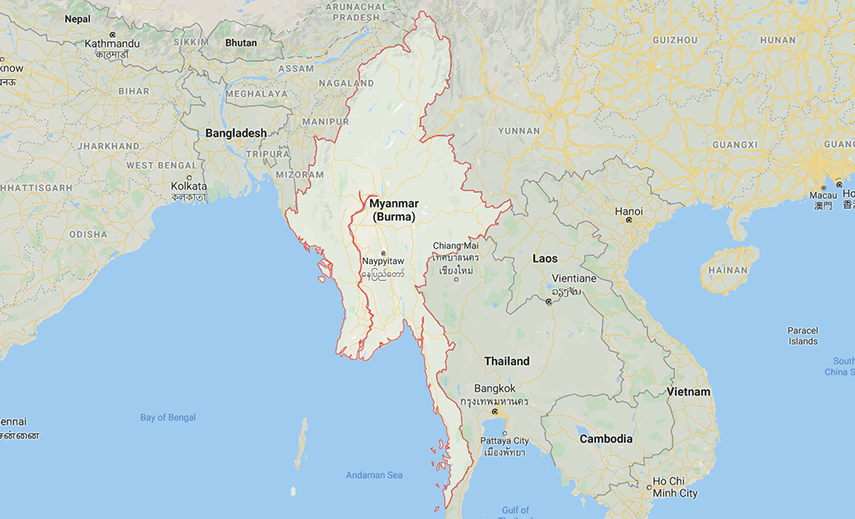 Go sightseeing in Yangon City on the Circular Train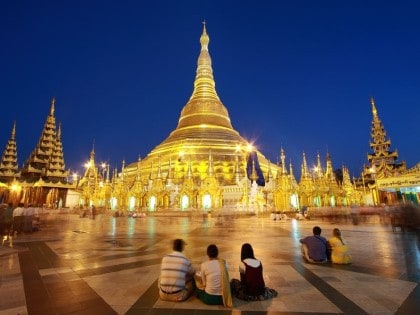 Famous for its rustic charm, Yangon City offers visitors a fascinating look into the colonial buildings, the Chauk Htat Gyi (reclining Buddha) and the Yangon River — and what better way to explore than on a Circular Train?
Rest and relax on Ngapali Beach
Ngapali Beach is one of Myanmar's best travel offerings, blessed with breathtaking beaches and a tranquil atmosphere. Can also go jungle trekking and do some cycling in Ngapali.
Take a cruise on the Inle Lake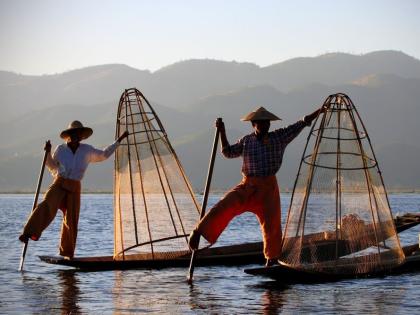 Embark on a journey and explore life around Inle Lake, one of Myanmar's most famous destinations. Experience the famous fishermen with a unique fishing technique, floating vegetable farms, villages, and markets.
Ride on a hot air balloon over Bagan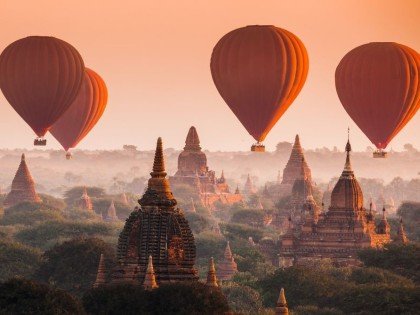 Experience the mesmerizing view of Bagan and its beautiful ancient temples high in the sky on a hot air balloon. A gorgeous view that is to-die-for is guaranteed.
Immerse in the Burmese culture in Mandalay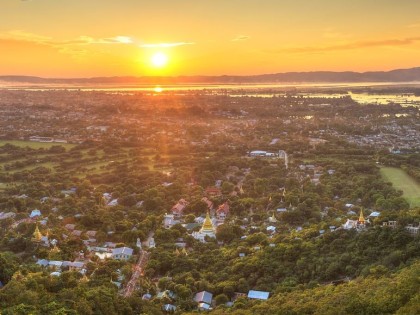 Mandalay is the second largest city in Myanmar, which is also its cultural capital. Walk up the stairs to Mandalay Hill to enjoy a breathtaking view of the city, especially at sunset.